Monday, July 1st, 2013
To see the political evolution of Charles and David Koch, start in 1996. President Bill Clinton was fighting Bob Dole to stay in the White House, and Republicans were struggling to keep control of the House of Representatives after winning a majority there for the first time in 42 years.
The election would mark the first Republican victory linked publicly to Koch money and established the brothers' pattern of influencing elections through tax-exempt groups.
The Kansas brothers kept a low profile in the months leading up to the 1996 election. Koch Industries gave $320,800 to congressional candidates that year — about a fifth of the $1.6 million the company would later give in 2012, according to the Center for Responsive Politics.
Yet Senate campaign finance investigators suspected the brothers funneled millions of dollars in the final months through secretive groups to run attack ads that helped Republicans win seats in Congress. The massive ad campaigns likely changed the outcome of close congressional races, investigators said, including four races in the Kochs' home state of Kansas.
The loophole allowing wealthy individuals and groups to influence the elections turned into a divisive issue during a Senate investigation of illegal fundraising in the 1996 elections.
The Republican majority on the Committee on Governmental Affairs, which led the investigation, accused Clinton's re-election campaign of illegally accepting money from the Chinese government. The Democratic minority accused the Koch brothers and other wealthy donors of skirting campaign finance laws to get more votes for Republicans.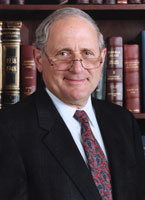 Groups linked to both political parties stalled the Senate investigation in refusing to comply with subpoenas, according to the committee's final report.
The fundraising scandal later grabbed headlines with the indictment of two dozen Clinton fundraisers. A Senate probe of Republican contributions would fade into the background —resulting in a few donor fines, but allowing other donors to dodge scrutiny.
"The facts suggest that these individuals spent millions of dollars to affect over two dozen federal elections despite operating completely outside of federal election laws," the Democrats wrote in their minority report of the investigation.
Democrats accused the Republican majority on the committee of blocking their investigation linking the Koch brothers and other wealthy donors to Triad Management Services, a for-profit company aimed at helping send conservative Republicans to Washington.
Triad supervised $3 million in political advertising in 26 House races and three Senate races in the 1996 elections, according to Democratic investigators. They pieced together information that pointed to the Koch brothers as funders of the Economic Education Trust, which paid for more than half of Triad's ads. Most of those ads favored conservative candidates in districts where the Koch brothers do business, the report said. That included Kansas, where Koch Industries is located, and Minnesota, Oklahoma, Louisiana and Arkansas, where it has oil refineries and pipelines.
Leonard Weiss, who worked as staff director for Sen. John Glenn, D-Ohio, the ranking minority member of the Committee on Governmental Affairs at the time, said Triad helped wealthy donors avoid federal campaign contribution limits. Triad was basically used to move money from donors to tax-exempt groups, Weiss said. "The Republicans didn't want to give us more time to make that case, so they cut us off."
In a recent interview, Glenn said Republicans had "little or no desire" to continue the investigation.
"It fell apart," Glenn said. "I don't want to name names or point fingers."
Triad recruited wealthy donors who had made the maximum legal contributions to Republican candidates, according to the Senate minority report. The company asked for money that it then funneled through two Triad-operated non-profit groups: Citizens for Reform and Citizens for the Republic. The money bought issue ads that attacked Democratic candidates, while avoiding outright appeals to vote for a certain candidate. Attorneys for the Senate Democrats say the two groups were shell organizations with no offices or desks, and were entirely controlled by Triad, the report said.
Investigators identified the Economic Education Trust as one of two "secret trusts" that financed most of Triad's advertising campaign during the 1996 election cycle, according to subpoenaed bank records. Democrats suggest that the Economic Education Trust was funded "in whole or in part" by Charles and David Koch. They believe Robert Cone, a wealthy Pennsylvania businessman and social conservative, was the person sending money from the second bank account, called the Personal Trust. Both trusts were shell organizations used to conceal the identities of Triad's biggest clients, according to the Senate report.
Carolyn Malenick, president and founder of Triad, acknowledged Thursday that her business counted on Koch contributions, but declined to say how much. Donors gave input on how to spend the money, Malenick said, but they did not decide where to run the ads.
"Triad was a new concept and a new idea," she said. "The Democrats wanted to put me out of business because I was offsetting what the big labor unions were doing."
Triad attorneys said the company had a written agreement to keep the identity of its funder secret. Senate Democrats twice requested a committee subpoena for the Economic Education Trust's financial records. It was never issued. The lead attorney for the Democrats sent a letter to Charles Koch asking for details, the report said. He never received a reply.
Of the 200 subpoenas Democrats requested, Republicans issued 89. They issued 315 of the 320 subpoenas requested by their own party. "We've been frustrated, we've been thwarted, we've been denied depositions," Sen. Carl Levin, D-Mich., said during a committee hearing in October 1997, according to the official transcript.
During that hearing, Committee Chairman Fred Thompson, R-Tenn., said he stopped issuing subpoenas because nearly everyone who had been subpoenaed had ignored or rejected them.
Efforts to reach Thompson for this article were unsuccessful.
Triad did turn over some redacted documents under subpoena. They revealed that the organization spent nearly $1 million on four close congressional races in Kansas — one for the Senate and three for the House — under the supervision of New York political consultant Dick Dresner, who was likely working for the Economic Education Trust, according to the final report. The amount spent included television commercials, mailings, telephone calls and radio ads.
• Triad spent $420,000 in television ads in the Senate race between Republican Rep. Sam Brownback and Democrat Jill Docking.
• An additional $287,000 went to television and radio ads and phone calls in the race between Republican Vince Snowbarger and Democrat Judy Hancock.
• Triad also spent $133,000 on television, phone, radio and mail ads in the race between Republican Jim Ryun and Democrat John Freidan.
• An additional $131,000 paid for phone, mail and television advertising in the race between freshman Republican Rep. Todd Tiahrt and Democratic challenger Randy Rathbun.
All four Republican candidates won. Tiahrt was re-elected by a margin of less than 2 percentage points. Snowbarger and Ryun won by margins of less than 5 percentage points. After a yearlong investigation, members of the Governmental Affairs Committee found weak evidence of illegal fundraising by Democrats or Republicans. Thompson cited widespread obstruction on both sides of the aisle.
Jeffrey Robbins, one of the Democrats' lead attorneys in the investigation, said tension and bitterness between parties likely caused the investigation to fall apart. "It was absolute warfare," Robbins said in a recent interview. "Both sides realized there was mutual assured destruction."
Democrats accused Republicans of keeping information about Triad from the public when Thompson cut two promised hearing days to discuss the Democrats' investigation of the company. But the biggest failure of the investigation, according to Democrats, was Thompson's decision to keep Democrats from confirming whether the Koch brothers were behind the Economic Education Trust.
"No subpoena was ever issued, virtually ensuring that the identity of the individuals or corporations who may have influenced the outcome of elections will remain unknown," Democratic senators wrote in response to the Republicans' majority report.
Michael Madigan, chief counsel for the Senate committee during the investigation, said that the committee found plenty of evidence of illegal fundraising. But the leadership's mistake was setting a one-year deadline for the investigation. That allowed groups, especially the labor group AFL-CIO, to ignore subpoenas or produce whatever it wanted to, Madigan said.
"It was naiveté on the leadership of senate, which never should have agreed to it," Madigan said.
Sen. Levin declined to discuss the investigation with the Investigative Reporting Workshop, but his office released a statement saying that "the [minority] report was written when events were fresh, and his views haven't changed in the 15 years since."
Linda Gustitus, an aide to Levin at the time, said Republicans likely meant to keep donors' identities hidden. "There were probably very powerful people behind those organizations that they didn't want to expose," Gustitus said. "It wasn't from a lack of trying."
The Federal Election Commission later sued Triad's owner in 2002 for violating campaign finance laws in failing to register Triad as a political organization. A federal judge agreed and ordered Malenick to pay a fine and submit receipts with donors' names for all contributions received between 1996 and 2000. She refused to identify the donors.
"The public is entitled to this information, and it remains deprived by Malenick's continuing refusal to obey this court," prosecutors wrote in court documents filed in 2006.
Malenick, of Manassas, Va., said the lawsuit was a political "witch hunt" that succeeded in ruining her company. She refused to name Triad's donors until the end, saying she was willing to go to jail for it.
"The bottom line is: You can't buy your honor or integrity back. My word was my bond,"she said.
Malenick ended up paying a $5,000 fine and the court closed the case without further enforcing the order. She filed for Chapter 7 bankruptcy in 2006 and now does occasional consulting work. Triad's business model was ahead of its time, she said.
"Who knows how effective and what Triad would have grown into if we hadn't come under investigation," she said.
In the 1996 elections, Clinton won re-election over Dole, 49 percent to 41 percent. Meanwhile, despite Democrats picking up two seats in the House, Republicans —boosted by three victorious races in Kansas— retained control of the chamber.
Photo of David Koch at top left, by Gary Gershoff, Wire Image/Getty; photo of Charles Koch by Bo Rader, Wichita Eagle/MCT