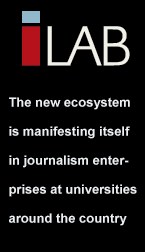 Jan. 21, 2015
"SPIKED! Fighting in-house censorship when media managers can't handle the truth" was recently published in the IRE Journal.
One of the most aggravating occupational hazards for investigative reporters everywhere is internal censorship. Indeed, few things are more professionally debilitating than watching your story get killed or substantially gutted by some spineless suit representing the corporation's financial, political or other interests. It can lay you low for months and months.
And if it happens repeatedly, such sustained spiking can crush your spirit, scar your soul and mean it is well past time to find another employer. Or, if necessary, you might even decide to start your own news organization, as I did in 1989 after abruptly quitting my job as a producer for Mike Wallace at CBS News "60 Minutes" and starting the Center for Public Integrity from my home. After years of these kinds of aggravating issues, I didn't want anyone telling me I couldn't report or publish a story. (For the precise details of why I left "60 Minutes," see "935 Lies: The Future of Truth and the Decline of America's Moral Integrity").
A century of spikes
Of course, spiked stories and embittered writers are hardly new. Upton Sinclair wrote "The Brass Check" in 1919, a scathing, self-published, popular exposé of the press and its corporate coziness, which sold 155,000 copies in 12 printings. Best known for "The Jungle," his 1906 political novel about the working conditions and food safety of meatpacking plants, Sinclair called "The Brass Check" "the most important and most dangerous book I have ever written."
Three decades later, after getting repeatedly spiked, veteran reporter George Seldes walked away from newspapering in the late 1930s. Interestingly, Seldes later wrote that it was "The Brass Check" and his friendship with Sinclair, "lasting many years, that influenced me and the books I wrote on the press, beginning in the 1930s." Seldes' books were entitled "Freedom of the Press" (1935) and "Lords of the Press" (1938), and in 1940 he launched a four-page weekly newsletter called In Fact, "For the Millions Who Want a Free Press" (and later added this subtitle: "An Antidote to Falsehoods in the Daily Press"). It was America's "first successful periodical of press criticism" and had 176,000 subscribers at its peak in 1947 — higher than the combined circulation then of The New Republic and The Nation, according to communications scholar Dr. Carl Jensen.
Between 1993 and 1996, four investigative producers at three network television news programs were either thwarted from their stories airing or later undermined and betrayed after publication, or both: Walt Bogdanich at ABC News "Day One," Marty and Frank Koughan at ABC's "Turning Point," and Lowell Bergman at CBS News' "60 Minutes."
Seldes, who also had known Lincoln Steffens and was similarly inclined to muckrake, exposed how the press, receiving millions of dollars in tobacco advertising, was, not coincidentally, "censoring" important, new scientific information showing that smoking cigarettes kills. The two leading media organizations willing to report such information: Reader's Digest, which then was subscription-based, without advertising, and The Associated Press, the not-for-profit news organization begun in 1846. A fifth of his 500 issues of In Fact were about the tobacco companies, including media censorship about their deadly products.
The extent of news media laryngitis about the health threat posed by tobacco was extraordinary, extending for decades, while television, radio and newspapers reaped hundreds of millions of dollars in advertising revenue. And when federal regulators and lawmakers were considering a cigarette advertising ban, the presidents of the three major TV networks cried like stuck pigs. At one point, at a U.S. Senate hearing, they each declared they would not voluntarily release the tobacco companies from their various multi-year advertising contracts. Leonard Goldenson, the president of ABC, complained that a cigarette advertising ban would be unfair, financially exorbitant and, in fact, "it could well mean a substantial cutback in our news and public affairs operations almost immediately... We do not believe that the Congress would look with favor on any such forced curtailment of network service to the American public." In other words, as The New Yorker writer Thomas Whiteside adroitly put it at the time, "ABC owed it to the public to keep the cigarette commercials on the tube."
Remarkably, despite the substantial tobacco and broadcasting industry pressure and sophistry, not to mention campaign contribution largesse, Congress actually managed to pass the Public Health Cigarette Smoking Act, banning all television and radio cigarette commercials starting Jan. 1, 1971. President Richard Nixon signed it into law in 1970. And then the cigarette advertising dollars simply moved to print outlets.
In the first year the television and radio cigarette advertising ban was in effect, the tobacco industry spent $157.6 million on newspaper and magazine advertising in the United States, up dramatically from $64.2 million in 1970. National magazines such as Time and Newsweek "more than doubled" their cigarette ads, and Life magazine almost doubled theirs. Whiteside, the most prominent muckraker investigating the tobacco industry during this time, was livid over what was happening: "How can any publisher — anyone — make money out of selling advertisements for a product that is known to cause death on a disastrous scale year after year?" But the coffin cash kept coming in.
Pulling punches for sponsors
In the context of noteworthy investigative reporting about the tobacco industry in the 1960s and 1970s, with the exception of Whiteside, this certainly was not print or broadcast journalism's finest moment. There were no Pulitzer Prizes, no National Magazine Awards and no Peabody Awards given for enterprising stories about the cigarette manufacturers or their various political and public relations shenanigans during this period. The news media's anemic coverage of the deadliest industry in America while simultaneously reaping billions of dollars from it is particularly ironic considering that in terms of timing, this also coincided with the historic apogee of high impact, public service journalism in America, namely the New York Times' and Washington Post's and other newspapers' publication of the Pentagon Papers in 1971 and the Watergate scandal coverage between 1972 through 1974.
But in my experience, commercial news organizations have been much more likely to pull their punches journalistically when the subject of an investigation is a major corporation or industry with massive financial might, influence and the potential for bringing costly, time-consuming libel litigation. Especially when media companies were going public between the mid-1960s to mid-1990s, with major outside investors demanding higher and higher quarterly earnings, attempting to harvest their mature investments at unrealistically high, arguably irresponsible profit margins of 20-30 percent. Especially when between 1994 and mid-2000 alone, roughly 40 percent of America's daily newspapers were sold at least once. And, by the way, is it merely a coincidence that, according to research gathered separately by journalists Felicity Barringer and Florence Graves, fewer than 10 percent of the Pulitzer Prizes awarded since they began in 1917 have been for news stories that are "primarily an investigation of corporate power?"
Meanwhile, similarly unabashed, financial avarice was rearing its ugly head within the network television corporations and their news divisions. The nadir of the broadcast media's deep reportorial reticence regarding the tobacco industry occurred between 1987 and 1996, when nervous media executives directly pressured reporters/ producers on four occasions at three separate network television news programs.
In 1987, Rich Bonin and I began to report and produce a segment entitled "Tobacco on Trial" with "60 Minutes" senior correspondent Mike Wallace, about the increasingly aggressive civil litigation against the cigarette companies and their hardball, expensive efforts to fight back. Wallace later told us that the president of CBS, who was also the chairman of Lorillard, a major tobacco company, had asked him over dinner not to run our tobacco story — to which Wallace told us he replied, "Go to hell."
The highly critical investigative segment revealed that the companies had hired 87 of the top law firms in the United States, made very aggressive use of private investigators and conducted punishing interrogations of plaintiffs and related witnesses for days. After Laurence Tisch, president of CBS and also chairman of Lorillard formally declined our request for an on-camera interview, our broadcast segment, which aired in January 1988, included this line: "For this broadcast no one from any of the major tobacco companies would talk to us on camera, not Philip Morris or R.J. Reynolds, Brown and Williamson, Lorillard, American Brands or Liggett. Tisch declined to comment or appear." What we were doing seemed about as cheeky and insubordinate as a correspondent or producer can be within the confines of a commercial television network.
But in retrospect, of course, it proved to be only an ephemeral journalistic triumph in regard to network television news attempts to report the truth about the tobacco industry, in the face of multibillion-dollar financial interests. Between 1993 and 1996, four investigative producers at three network television news programs were either thwarted from their stories airing or later undermined and betrayed after publication, or both: Walt Bogdanich at ABC News "Day One," Marty and Frank Koughan at ABC's "Turning Point," and Lowell Bergman at CBS News' "60 Minutes."
After airing an investigation stating that tobacco companies "artificially spiked" cigarettes with nicotine "in order to keep people smoking," ABC settled a $10 billion lawsuit brought by Phillip Morris and publicly apologized without the consent or approval of Bogdanich or correspondent John Martin. Bogdanich had been told not to speak to the news media, despite all kinds of criticism and accusations that were appearing in the press. But "by the end of our subpoenas and depositions and everything, our lawyers had put together a summary judgment that was just devastating, asking for the lawsuit to be dismissed, backing up what we had written or reported and broadcast. And this was the moment, all my lawyers had been saying, 'You know, Walt, be patient, it will happen. Your day will come.'"
Litigating censorship
Unfortunately, it didn't come. Walt discovered that ABC had quietly asked its lawyers to file the defense's summary judgment motion to dismiss under seal. As Bogdanich put it, "You don't have to be an investigative reporter at that point to know that the game has been rigged."
On Aug. 21, 1995, ABC settled its lawsuit with Philip Morris. ABC issued a formal apology to Philip Morris and, as part of the settlement, Diane Sawyer read it during halftime of "Monday Night Football." Bogdanich and correspondent John Martin refused to sign the apology. One of the terms of the settlement was that both sides would not talk publicly. But Philip Morris ignored it, days later buying roughly 700 full-page ads with banner headlines,"Apology accepted."
The settlement came weeks after Disney and Capital Cities/ABC had agreed to merge, the second biggest corporate takeover in U.S. history, at that time worth an estimated $19 billion, a deal that eventually netted its top executives millions of dollars.
The same day Philip Morris announced the lawsuit, ABC killed the Koughans' commissioned, $500,000 documentary, shot on four continents, exposing the combined U.S. government and industry efforts to export tobacco overseas, and lied about why it was killed for two decades. It had been preliminarily approved, but within hours of the lawsuit announcement, after ABC News President Roone Arledge hastily met with several internal corporate lawyers, the documentary was quietly shelved. And instead of acknowledging the real reason it would never air, ABC officials publicly impugned the quality of the documentary, and by extension, the quality of the Koughans' work.
Richard Wald, who had been a classmate at Columbia University Graduate School of Journalism with Roone Arledge (who died in 2002), was a longtime senior vice president at ABC News and by 1994 specifically was responsible for "editorial quality" at ABC News, is now a professor at the Columbia Graduate School of Journalism. He told me, "At a point before the ["Turning Point" tobacco] program was to go on the air, the corporate guys [sic] called Roone Arledge, the president of the division, to say that they wanted to kill it, and he acquiesced. I think his words at the time were that they owned the football and ultimately, it was their call. He may have had reasons of his own to kill it, but I do not know them." Another ABC executive separately confirmed his recollection.
Years later, what did four-time Emmy Award-winning documentary producer Martin Koughan have to say, when told that his very strong suspicions nearly two decades ago had been true? He believes the pressure to successfully complete the merger with Disney contributed to the unwillingness to go after Philip Morris:
"When it becomes clear, on the corporate level that this merger was going to happen and therefore in order to make it happen, the Philip Morris lawsuit had to go away, the only way it could go away was to cut a deal with Philip Morris. So the humiliating apology on Walt Bogdanich's piece, and the disappearance of my hour — and the truth then became 'Oh, there's no news here.' From out of the mouths of the very people who a year before said 'this is terrific stuff.' … The new truth was defined by the economic realities of the corporation."
One might get the impression from this article that spiked reporting only happens when it is about the tobacco industry. That would be very wrong. The most egregious recent example of profiles in cowardice occurred in late 2013, when Bloomberg News spiked an important exposé about the endemic corruption that has entwined China's financial and political elites.
In Hong Kong in March, Bloomberg chairman Peter T. Grauer revealed the company's investigative journalism had interfered with, to quote Howard W. French in his Columbia Journalism Review article in May on the saga, "its true vocation: selling computerized terminals that provide financial information."
Fighting internal censorship
So what can you do, as an individual journalist, if it appears that the great, exciting, investigative story you've been quietly exploring and finally have pitched is getting yawns or worse, pushback from your editor(s)? Or maybe it was initially approved but now, later in the process, you think it might get spiked? First, figure out why this is happening — editor/owner idiosyncratic proclivities against certain subjects, for no reason; timidity because of a major advertiser or other financial considerations; a political crony or other personal friendship considerations? More broadly, inside your newsroom have you (or other reporters) been holding back on investigating certain subjects because of the editors' known aversion to them (what former San Jose Mercury News publisher Jay Harris has called "anticipatory self-restraint")?
From all of these things, you must seriously ponder the context and circumstances of your discontent and then decide quietly how much this story matters to you. Are you really willing to quit over it? (i.e. Financially, before jumping off the diving board, is there any water in the swimming pool below? Have you considered your other employment possibilities?) Is this the first time it has happened to you there? Is there, perhaps, one notorious, misguided editor? Or is it systemic and not just happening to you, but other reporters there whom you respect? In my "60 Minutes" case, this reportorial reticence and lack of spine was a serious, recurring problem for me and other investigative producers.
And if this sounds a little too similar to your own situation, in order to protect your physical and mental health, I suggest you get the hell out of there, as soon as possible! Life's too short. Find fiercely independent media owners or nonprofit publishers and editors who respect journalism and the truth, whatever the subject is. As a reporter, editor or publisher (or all three), follow your passion and never let the bastards get you down — whoever they are.

Editor's Note: Portions of this article are excerpts from Lewis' book "935 Lies: The Future of Truth and the Decline of America's Moral Integrity."
Charles Lewis is the author of "935 Lies: The Future of Truth and the Decline of America's Moral Integrity." Lewis is the founder of the Center for Public Integrity and its International Consortium of Investigative Journalists, and he is a professor and founding executive editor of the Investigative Reporting Workshop at theAmerican University School of Communication in Washington.