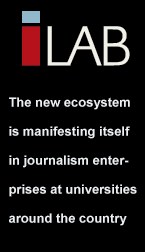 July 8, 2010
Editors say they aren't counting on online advertising to deliver the revenue that will fully support the cost of newsgathering.
Reports predict the Internet will become the second largest U.S. advertising medium by revenue (ahead of newspapers, but behind television) and that online ad sales will grow by the billions thanks to rapidly growing numbers of online consumers. But, "Signs that advertising, at least in any familiar form, would ever grow to levels sufficient to finance journalism online seemed further in doubt," noted the 2010 State of the News Media by the Pew Project for Excellence in Journalism.
The PricewaterhouseCooper annual report on media and entertainment, released in June and only available for purchase, noted that newspaper ad revenue was even lower than expected. Revenue was down 11.4 percent instead of dropping the predicted 10.2 percent.
And, even though global ad spending will go up 4.2 percent in the next five years, newspaper ad spending will only go up 0.7 percent, according to the PricewaterhouseCooper report.
Many of the newer or smaller nonprofit news organizations are citing the relatively low number of monthly unique visitors as the reason they haven't turned to online ads, adding that as they grow as a brand, online advertising could become a viable option for revenue.
Diversifying revenue
Those who run news media organizations know that future revenue plans must include a variety of sources.
The 2010 Pew report noted that in the past year, "As evidence mounted that advertising alone will not be enough to support the news industry online, we heard in 2009 louder rumblings of alternative revenue streams to sustain news operations."
"It's definitely a priority of ours to generate revenue wherever we can," said Louis Freedberg, the co-founder of California Watch, a year-old reporting initiative launched by the Center for Investigative Reporting.
"I try to get away from the business model idea, because 'model' is the old way of thinking," he said. "We want diversified revenue, so I like to refer to it as our business plan."
To date, the California Watch website features a box on the home page that rotates between two ads: the Kaiser Family Health Network and the California Correctional Peace Officers Association.
Freedberg said creating the first ad with the Health Network was worth the work involved.
"If we could get 10 nonprofit ventures — it would give us six figures in annual income," he said. Freedberg did not say how much revenue they were generating with each advertisement.
Local ads could be a gold mine
AOL's latest venture into the hyperlocal news business, Patch.com, is hoping to tap into the largely overlooked realm of local online advertising.
Patch sites are popping up in cities across the country, with 50 local sites in five states (at last count). In an article in the Los Angeles Times about the Patch.com revenue model, reporter James Rainey noted that Patch.com asks for $15 for every 1,000 viewers.
"So if every one of 40,000 households in the South Bay's three beach cities clicked on a page with that ad, Patch would earn $600," Rainey wrote.
Rainey noted that a survey by City University of New York's Graduate School of Journalism found one can still make money in local Internet news.
Under its New Business Models for News project, the school is also researching best practices in the business of journalism online and experimenting in revenue for news. The group has created business models and compiled a list of alternative revenue sources.
In addition to traditional advertising, in the form of display, banner, text and directory, the group notes that news organizations can explore coupons and deals of the day, sponsored posts, video ads and ad networks.
Barry Parr, the publisher of Coastsider, a community news site in Northern California, and a former senior analyst for Forrester Research, says online advertising works best with local news.
"You're telling businesses 'I can give you a penetration. You're going to get your name in front of the right audience,' " he said.
Online ads supporting newsgathering
Parr cautions against looking at online advertising to support what has traditionally been the high cost of newsgathering. But, he added, "Real public service journalism can't be paid for on a (cost per impressions) basis."
Cost for impressions or CPM/CPI is used in reference to online advertising as a measurement of the cost of a specific ad campaign.
Some news sites with a high number of unique visitors are finding online advertising to be a lucrative revenue stream, including the political news site, Talking Points Memo.
TPM, which is headquartered in New York and includes an office in Washington, D.C., was founded in 2000 by Josh Marshall. It is funded by advertising and user contributions.
In discussion with Nieman Journalism Lab, Diane Rinaldo, TPM's first vice president of sales, noted that "TPM sold more advertising in March and April than it did in all of 2008."
She added that advertising revenue has doubled every year since 2005.
Online ad networks
Many news sites are turning to ad networks like Google AdSense and Blogads to connect advertisers to their websites. Using an ad network requires little work on the part of the content creators, but leaves no control over the type of ads appearing on their site.
AdSense enables text, image and video ads on websites that are administered by Google. The ads generate revenue on a per-click or per-impression basis. According to Google, content creators who use AdSense earn 68 percent of the revenue generated from ads.
Google announced that during the first quarter of this year, AdSense generated $2.04 billion in revenue.
Blogads, on the other hand, is a smaller advertising network that launched in 2002. The company has a network of more than 3,500 blogs that it connects to advertisers looking to reach social media-friendly consumers.
According to its website, Blogads includes companies like Disney, Dove and the ACLU.
Parr notes that setting up an ad network is an easier, more effective way to sell ads, and would probably serve the world of nonprofit investigative news organizations well.
It is an idea that the recently formed Investigative News Network may explore with new CEO Kevin Davis.
"INN is going to be open to as many revenue streams that make sense for our member groups, as possible," he said. "I do think there are some real challenges with an online advertising network that need to be addressed."
Davis noted that because members of ad networks don't have much say over the type of ad that appears on a site, he said INN would have to make sure "the nonpartisan nature of our content is un-impeached by the appearance of those commercial messages."
He added that perhaps INN could facilitate sponsored content for its members.
"An ideal sponsor or advertiser for an INN story is an entity, be it a brand, or a foundation that is looking to increase public discourse around a particular area of interest," he said. "INN could broker those deals."