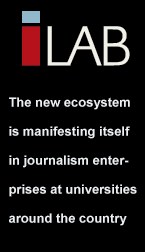 Feb. 1, 2012
Japanese journalists continue to work with North Korean citizen journalists to document life beyond the choreographed scenes recently displayed during the state funeral for Kim Jong Il, who died on Dec. 17 and whose son, Kim Jong Un, is now in power. The videos embedded here are roughly translated from the Korean by Japanese journalists; the audio is rough and the text contains some spelling and grammatical errors. However, we are publishing them as a way to show the results of this training to date. We also have a link in the story to more of their videos, which are hosted on youtube.
In North Korea, where most people have never heard of freedom of information or freedom of speech, the project of a so-called "journalism school" was secretly but effectively started by a Japanese independent news organization, Asia Press International (API). It is directed by Japanese journalist Jiro Ishimaru, who started training North Korean citizens to be journalists eight years ago.
In early May 2011, Ishimaru talked with one of his trainees. Here is what unfolded:
Ishimaru was sitting in front of a compact TV monitor in a small house in Yanji, the capital of Yanbian Korean Autonomous District, China. He was questioning one of his North Korean journalists about the latest situation while watching the journalist's video.
That citizen journalist, Kim Doncheol (not his real name), who works as a driver for a public corporation in the North Pyongan province, has trained with API for the last three years.
"The number of kochebi (a Korean term for street children) is increasing. And the people (have) started expressing their anger toward Kim Jon Il (the former dictator who died last month)," Doncheol said. The North Korean government denies such children exist.
"I have estimated that in the '90s when North Korea suffered serious famine, there were many kochebi, but after the year 2000, because of our report, the government had tried to eliminate somehow kochebi from the street. According to your footage and information, the number again has been increasing, has it not?" Ishimaru asked.
"Yes, now kochebi are everywhere. But not only that, I have heard that the number of those who committed suicide has been growing. And even those who died of hunger, too," Doncheol said. "Give me details of the story. Where did you hear the story and who did you hear the story from? I have to hear everything to strengthen your information. Everything we report must be based on facts," said Ishimaru, and the two then began to discuss specifics.
Ishimaru, who has more than 20 years of experience and is fluent in Korean, has a reputation as one of the most reliable Japanese journalists covering the Korean peninsula. He is the author of three books on North Korea. He has made documentaries, including "Evidence of North Korean Refugee" for NHK and "A Girl Coming from North Korea" for Nippon TV. In 2008, he won a Galaxy Award for his continuous coverage of North Korean refugees.
In 2004, Ishimaru was the head of the North Korean unit of API and began to train North Koreans as journalists. With the deep information and exclusive video footage obtained by these North Koreans, API started publishing "Rimjin-gang.: News from Inside of North Korea" in 2007. (See some of their videos here.) Rimjin-gang is the name of the river that crosses the demilitarized zone and flows into South Korea from North Korea. The name was chosen by one of North Korean journalists to send the thoughts of the North Korean people to the people in the South as well as the rest of the world.
When API ran stories that food aid from the World Food Programmme of the United Nations was sold in flea markets in North Korea, the U.N. and South Korean government said the aid had been delivered with the help of the North Korean government. However, when API disclosed the footage in which rice sold in the market was packed in jute bags labeled "WFP," many donor countries expressed concern about the way the U.N. handled the aid. The food program's administrators later admitted that they didn't have a monitoring system to check whether aid was delivered as planned.
Now API has trained eight North Koreans as journalists, including three women. Doncheol is the powerhouse among them. As the security of the border has been tightened, most of them are not able to cross into China. Kim Doncheol is the exception. Whenever Ishimaru comes to China, he shows up with new footage as well as background information.
"It's not just doing all these journalistic works inside of North Korea which is dangerous, but also bringing what they have got out of the country," said Ishimaur. "We have been turned down by a couple of people since it's too risky to put their life on the edge. Kim Doncheol knows how to do that. That shows how good he is."
Ishimaru recalled that he had to teach him the difference between journalism and propaganda because there is only propaganda in North Korea.
"There are TVs and newspapers in North Korea, like any other country. But as you can easily tell, there is no journalism in this country nor journalists. So I have to explain to Kim Doncheol that what TV and newspapers in his country have been telling is not journalism, but propaganda. But it's not so easy since they only know propaganda. What I taught them is that journalism is something to tell the truth by providing objective facts, while propaganda is when the government only tells their good stories. Those are the nuts and bolts in our society, but not for the people of North Korea," Ishimaru said.
Even now Ishimaru is still not certain if Doncheol understands the role of journalists because he was brought up in such a closed society where the concept of freedom of speech has never existed.
"What is journalism and what is the role of journalists? These are not so easily defined even in the free societies. All I can tell him is to grab facts, try to strengthen the reliability of what he has got, to scrape off all the exaggeration he would like to add, and what's most, try to record history," Ishimaru said.
The one thing Ishimaru noticed about Doncheol was that he had been fascinated by all the hardware, including video equipment, from the beginning. Ishimaru took it as a good sign, and started to teach him how to use a video camera.
A video camera can also be used as a voice recorder, and Ishimaru taught him to record the voices of the people as much as possible. But those interviews cannot be conducted in a proper way. Kim Doncheol doesn't tell people he videotapes the interviews; people don't even realize that they are being interviewed. They are not told that Kim Doncheol is a journalist or that conversations with him are, in fact, interviews. Ishimaru justifies this undercover method as the only way to record the true voice of North Koreans without risking people's lives.
"Of course, it is not the way journalists do (it) in (a) free world. But this is North Korea. If you told the people that you are doing interviews, it would not just risk your life but those whom you talk to. That's the place we are dealing with," he said.
As API's news attracted attention from other media outlets, some political entities began to approach Ishimaru for financial support. Ishimaru turned down those offers, although the organization has had financial difficulties.
"This project is not designed to send any political message to North Korea," he said. "By teaching journalism and the work of journalists to some of the North Koreans, we are trying to make North Koreans well-informed citizens," he said. "This might help to bring (the) North Korean regime to collapse. That's fine. But we are not taking part of those (with) outside influence to overturn the North Korean government. Some day I want those whom we have been supporting to get (the) idea of journalism (so they) can change their own country into (a) better and open society," he added.
In 2010, the Open Society Foundation of New York granted the project $50,000. Ishimaru pays a monthly salary to the North Korean citizen-journalists. He said that it's necessary to pay a salary to teach people how a free society works, even though the salary is a small. Still, it is equivalent to the average monthly payment in the northern part of China.
What Ishimaru is trying to do is to plant seeds of democracy in one of the most notoriously old-fashioned, autocratic states. Asked if the soil has the potential, he said, "I say 'Yes.' The seeds of democracy are growing. We need to pay attention to these changes."
Broadcast journalist Yoichiro Tateiwa works for NHK in Japan and is a former Fellow at the Investigative Reporting Workshop.