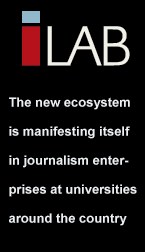 Dec. 15, 2010
WASHINGTON, D.C. – An accountant in Queens sued Craigslist, the popular Internet bulletin board, for posting an anonymous ad that referred to him as a "crook" and a "fraudulent scumbag."
The accountant, understandably, was not pleased. He filed suit in March claiming Craigslist should have known the posting was false and would subject him to "ridicule, disgrace and prejudice."
Seems like a no-brainer — unless the guy really is a crook, he probably has a good defamation case against Craigslist, right? Well, probably not, it turns out. A federal law that was aimed at keeping smut off the Internet provides near-blanket protection for website owners when it comes to user comments.
Thanks to the Communications Decency Act, the accountant's lawsuit probably will be dismissed, according to a review of the case by the Citizen Media Law Project at Harvard University's Berkman Center for Internet & Society.
"That really is a pretty airtight protection for website operators," project director David Ardia said of the law. "It basically applies to anything you can do online that involves third parties."
The law says the provider of an "interactive computer service" shall not be treated as the "publisher or speaker of any information" that is provided by another provider of content.
In other words, just because Craigslist provides the bullhorn, that doesn't mean it is responsible for what is being shouted through it. If Craigslist had edited the ad in a way that altered its meaning, however, the accountant might have a case.
The same standard applies to news organizations that post comments from readers on their websites. There are some exceptions — a site must still obey copyright laws, for example — but the law has been one of the online news business's best friends.
Even though they are legally off the hook, news organizations still worry about ethics and control.
"One of the important things for a site to have is a good terms-of-service or reader agreement," said Ellyn Angelotti, a faculty member with the Poynter Institute for Media studies focusing on digital trends and social media. "You're setting the ground rules for what people can or can't do when they're on your turf."
A review of more than 20 news sites from newspapers, major broadcast networks, blog sites and online news sites shows that there is no standard policy. The rules vary widely from place to place.
The Dayton Daily News tells its readers that they may see a reader comment before the staff does. "Take what you find with a grain of salt," it reads.
At The New York Times, "comments are either approved or they're not." There is no editing.
CNN.com's policy is single paragraph. MSNBC.com's is two, single-spaced pages.
Generally, though, the policies cover the same ground. Most, for example, address the issue of people posing as someone they are not.
If a poster says he's Mayor John Smith and that readers should vote for his opponent in the next election, it's a good bet he's an imposter. If a contributor writes that "climate change is a myth," who's to say the poster isn't working for the oil industry?
In an effort to make sure people are who they say they are, news organizations may require posters to provide personal information or even register to post comments. But there's a fine line. Posters might balk if the process is cumbersome or a violation of privacy — and there goes the appeal of interactive media.
Most sites' policies also address content.
If a commenter posts something crude or attacks someone else, site owners reserve the right to refuse the post, or delete it once it goes up. Some sites run a lengthy list of what qualifies as acceptable and unacceptable online behavior. All of them retain the right to delete posts, but also add they are under no obligation to do so.
They also note that the responsibility for what has been written rests with the writer. This is something of a new concept for the news business.
Someone who writes a letter to the editor, for example, is usually required to include their phone number and can expect a call verifying they wrote the letter. The newspaper becomes liable for what is written.
For example, a libel verdict in 2007 awarded a prosecutor $75,000 for criminal accusations made in a published letter to the editor, demonstrating "how the law treats letters to the editor printed in the newspaper very differently from statements posted by outsiders on news media Web sites," according to newspaper publisher Gannett's weekly Newswatch column.
The letter was published in a tabloid in Martinsville, Va. The U.S. Supreme Court declined to hear an appeal of the verdict.
Ardia, who trains online editors on these issues, disabuses them of the notion that they own all the content that is published on their websites, which is not the case. More recently he's finding that editors have gotten the message, but have taken the warning about altering content too far.
"Now the belief is, 'you touch it, you own it' — and that's not the case either," he said.
Nothing prohibits editors from pruning comments, removing profanity and doing pretty much anything else they would normally do to a print-published letter to the editor — as long as they don't change the meaning of what the writer intended.
Changing a sentence that says "Jones is not a murderer" to "Jones is a murderer," for example, would definitely create liability for the news organization.
But just because the website owner is most-times off the hook, the source of the original message is not. Nothing prevents an aggrieved party from successfully suing the individual who posts an offending comment. The trick is finding him or her.
However, for reasons of ethics and control, news sites probably are still going to want to monitor the comments that go on their pages. But that leads to another potential problem: a lack of resources.
Some news organizations aren't big enough to keep up with a flood of comments.
The Investigative Reporting Workshop, a nonprofit news organization at American University in Washington, D.C., has about a dozen full-time employees. Kat Aaron is managing a major interactive project on inequities in the U.S. economy.
She allows visitors to share their stories, but the Workshop does not post comments.
"A comments section at the bottom of an article has benefits," she said. "It's immediate, all the comments are visible to all visitors, so people can feed off of each other's thoughts, and have a written dialogue."
But a comment section requires "serious management and oversight," she said. The organization needs to set up a policy on what's appropriate and assign a moderator who checks comments regularly to make sure people aren't being profane or abusive. (See how NPR handled the time-management problem by outsourcing comment patrol duties.)
"I don't have that time," she continued, "and I'd rather invest my outreach energy into places where people are already talking about the issues I'm writing about."
Like Facebook, Twitter and blogs, for example.