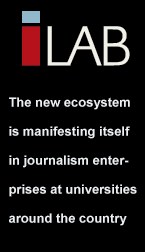 Aug. 21, 2018
This story updates our previous coverage of the shutdown or disruption of print, online and TV news organizations in the run-up to Cambodia's July 29th election.
Cambodian news organizations began to feel the pressure last fall as Prime Minister Hun Sen, in power for more than 30 years, began to dismantle, restrict or outlaw freedom of expression on air, in print and online in what has been described as the death-knell for democracy in Cambodia. In late July, Hun Sen won re-election by a landslide.
Monovithya Kem, whose father, Kem Sokha, headed the Cambodia National Rescue party, the main opposition to Hun Sen, is part of the generation raised in a democratic Cambodia. She is in self-imposed exile abroad, fearful of returning to Cambodia where she could face arrest or worse. Her father was arrested and charged with treason last fall; the U.S. State Department condemned the arrest.
2017 photo by MAK REMISSA/EPA/REX/Shutterstock
Cambodian Prime Minister Hun Sen, center, prepares to cast his ballot as his wife Bun Rany, in the green dress, looks on during local council elections at a polling station in Cambodia last year.
Monovithya Kem says she is not giving up her opposition to Hun Sen.
"We are not recognizing the election, and calling for new election," she told journalist Andy Kopsa, who traveled to Cambodia to cover what was happening in the run-up to the election. "The fight is far from over."
But the prime minister, re-elected to a five-year term — points to the 80-percent turnout as proof of solidarity — and the unlikely chance for a new election. Despite the outcry of human-rights groups, Hun Sen says he won fairly.
The former Khmer Rouge soldier squelched all opposition, imprisoning Kem Sokha, as well as closing publications, laying off staff or both, as Kopsa reported during her June trip. He appointed his son as chief of the armed forces earlier this year.
Human Rights Watch has been critical of the Cambodian government, saying that the nation's civil and political rights environment has markedly deteriorated since last year.
Asia's longest-serving leader continues to get more support from China, which Hun Sen has called "a steadfast friend."