Archives for June, 2015
Posted: June 29, 2015 | Tags: coal, courts
Illustration by Sydney Ling
I'm a fan of profiles, and reading "The People vs. the Coal Baron," which details Don Blankenship's complex personality, is yet another reason why. The New York Times story by David Segal is a fascinating portrait of Blankenship's rise from an impoverished childhood to success as an accounting major in college, then his climb from an office-manager position to CEO of Massey.
His leadership role was marked by an autocratic, uncaring style, said many former employees; even safety programs were tied to saving money. Yet Segal found others who saw a competent manager ...
Posted: June 29, 2015 | Tags: Investigative Reporters and Editors
The advanced statistics workshop run by IRE each spring, and last year hosted by the Investigative Reporting Workshop here in Washington, has been canceled this year but will be rescheduled for May 2016 at American University, home of the Workshop offices.
It will again be taught by Jennifer LaFleur, senior editor for data journalism at The Center for Investigative Reporting, and David Donald, formerly data editor for The Center for Public Integrity and now data editor at the Workshop.
Posted: June 29, 2015 | Tags: Workshop Editors
Workshop editors continue teaching and training through the summer.
David Donald taught data analysis earlier this month at Boston University. The program, run by Maggie Mulvihill, drew attendees from across the spectrum — social workers, health-care researchers and engineers as well as those in sales, marketing and chemical companies. And, of course, the usual suspects: journalists and students. Donald is in London this week at the Centre for Investigative Journalism and also at the Financial Times in London to teach data journalism.
More than 400 high-school students from around the world are at AU this summer for communication workshops, and Donald ...
Posted: June 17, 2015 | Tags: journalism
John Carroll, one of the most influential newspaper editors of the last 40 years, who died earlier this week, talked to Executive Editor Charles Lewis a few years ago about the rise and fall of The Los Angeles Times.
He recalled how hard the economic climate was in the early 2000s, even before the recession: "Over time we did a lot of cutting. And most of the cutting at first was not in the newsroom," he recalled. "But the business side was really cut badly. And people don't realize how devastating it was. When you look back on all ...
Posted: June 16, 2015 | Tags: Workshop news
The nonprofit journalism ecosystem has been increasing overseas with new reporting centers created in recent years in Germany and elsewhere.
Charles Lewis, founding executive editor of the Investigative Reporting Workshop and professor at American University, is meeting and speaking with journalists in two cities in Germany this week about nonprofit investigative journalism. Founder of the Center for Public Integrity (1989) and its International Consortium of Investigative Journalists (1997), he was dubbed "the godfather of nonprofit investigative journalism" in 2008 by the PBS media blog MediaShift. Today in the U.S., there are now approximately 100 nonprofit news organizations, according to ...
Posted: June 15, 2015 | Tags: journalism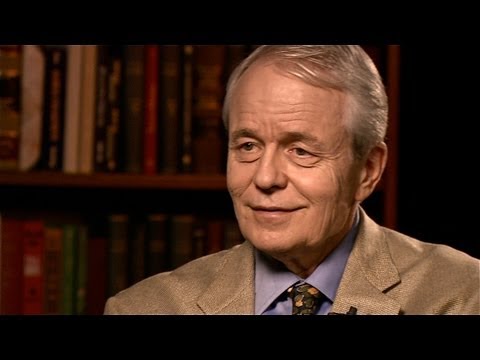 Investigating Power photo
John Carroll led staffs of several American newspapers over four decades in journalism.
Influential newspaper editor John Carroll, a champion of investigative reporting who led The Los Angeles Times to 13 Pulitzer Prizes in five years, died at his home on June 14 of Creutzfeldt-Jakob disease, a neurological disorder.
In addition to The LA Times, Carroll, 73, led newsrooms at The Baltimore Sun and The Lexington Herald-Leader; was a former reporter and editor at The Philadelphia Inquirer; served on the Pulitzer Prize Board for nine years; and was on the board of the Investigative Reporting Workshop. Executive ...
Posted: June 1, 2015 | Tags: IRE
Workshop editors and a dozen students will be attending the annual Investigative Reporters & Editors conference in Philadelphia this week and helping to shape the program by moderating and participating in a variety of panels.
• Senior Editor John Sullivan will moderate "On the beat: Criminal justice," at 11:20 a.m. on Thursday.
• Data Editor David Donald will talk about "From facts to data: Making your stories airtight" at 2:30 p.m. on Thursday; "Doing stats in Excel" at 2:30 p.m. on Saturday; and "Data Deep Dives" at 4:50 p.m. on Saturday, during which he and ...