Archives for December, 2012
Posted: Dec. 12, 2012 | Tags: Wendell Cochran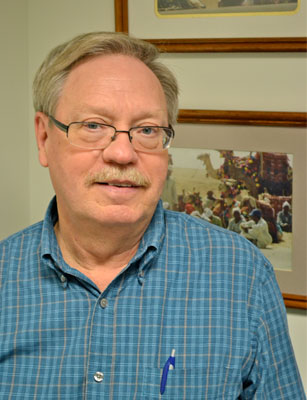 Photo by Madeline Beard, Investigative Reporting Workshop
It's hard to believe, but the Investigative Reporting Workshop will be 5 years old this spring. For me, helping create the Workshop and see it through its early years has been a highlight of my career as a journalist and professor, a career that's drawing to a close as I move into retirement. (I will still play a small role at the Workshop for the foreseeable future.)
It's even harder for me to believe that I have been involved in journalism for more than 45 years. Perhaps what is most ...
Posted: Dec. 10, 2012 | Tags: immigration
Last year, the Investigative Reporting Workshop highlighted the issue of sexual abuse in immigration detention in our PBS Frontline documentary "Lost in Detention." After the broadcast, more than 30 members of Congress cited our investigation when it asked the Government Accountability Office to look into sexual abuse in immigrant detention centers. Last week, DHS announced new rules that would help protect immigrants from sexual abuse. These regulations mark a significant departure from DHS's Performance Based National Detention Standards, which do not have the force of law. These new rules will provide more resources to prevent sexual abuse and better ...