Posted: June 21, 2011 | Tags: What Went Wrong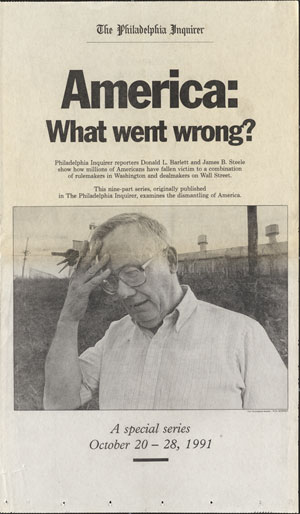 Don Barlett and Jim Steele held a live chat Monday, June 20, 2011 on Philly.com, the website of the Philadelphia Inquirer, read the full transcript here. They fielded questions on the trade deficit, and why Washington is focusing on debt rather than jobs. It was also a great opportunity for people interested in investigative business journalism to ask them questions – they've won every major investigative reporting award, except for the one named after them.

The Inquirer was the paper that published the original America: What Went Wrong series in 1991. We're thrilled to be partnering with the Inky on the current Betrayal of the American Dream project.